CES News
New TV Tech from CES 2012
http://cnettv.cnet.com/ces-depth-new-tv-tech/9742-1_53-50118255.html?tag=ticker.0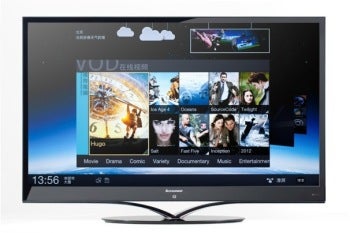 TV Makers Ditch "3D" for "Smart" in 2012

If you look back, you might have thought Internet-connected "smart TVs" would have been the big thing in HDTV over the past two years. But instead, HDTV enthusiasts were saturated with 3D features, whether consumers liked them or not.
This year at CES, the buzz is about smart TVs that stream content and have apps. Samsung and LG are showing off smart TVs that run applications such as games and connect to movie-streaming services like Netflix. Lenovo is showing a TV based on Android 4.0 with natural language processing and speech recognition technology.
The pool of potential 3D TV buyers will increase at a slow but steady rate as more and better 3D content makes its way onto Blu-ray discs, streaming video channels, and live broadcasts. However, I won't expect to see 3D come back in a big way at CES until a major shift in HDTV tech happens.
The breakthroughs I'm keeping tabs on are OLED display technology and Sony's Crystal LED display technology. Both will improve an HDTV's ability to display 3D effects. Glasses-free 3D techwill continue to improve as manufacturers find different ways to solve the viewable-angle problem.
I wouldn't be surprised to see a satisfactory glasses-free 3D prototype at next year's CES, a ridiculously expensive one in 2014, and a pricey but reasonably worthwhile model in 2015--just in time for everyone who bought a 3D TV in the last pwo years to consider upgrading. Lucky you.

For more blogs, stories, photos, and video from the nation's largest consumer electronics show, check out PCWorld's complete coverage of CES 2012.